The Power of Recovery: Sherry's Story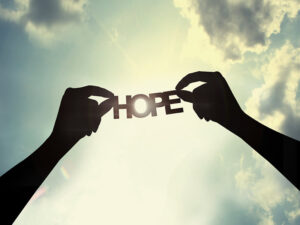 It was Mother's Day of 1992 when Sherry decided she was ready for recovery. At this point, she had been struggling with her addiction for several years and it had taken hold of her.
"I would pray for help even though I was still using at the time. Each time I picked up my drug of choice I would pray for the strength to stop using," Sherry remembers.
Sherry came to House of Hope in May of 1992 with her two young daughters and began to transform her life.
"I did my chores, I went to meetings, and I got a sponsor. Everything my sponsor told me to do I did and I've been clean ever since," said Sherry.
Sherry's two daughters that lived with her at House of Hope for 11 months were too young to have memories of that time but Sherry's oldest daughter was in high school by then and was hesitant to let Sherry back into her life. Over time Sherry was able to mend her relationship with her oldest daughter and move forward in her recovery journey.
Today, her relationships with her three children are what she says she is most proud of. Sherry's relationship with her family is a glowing example of the power of recovery. 
"What I am most proud of in my life is that I have a significant relationship with my daughters. They have the utmost respect for me as I do for them. My daughters call me and ask me for my opinion, they ask me for my help, and they ask me for my guidance," Sherry said.
Since beginning her recovery journey Sherry has experienced unemployment, work injuries, the death of her mother, and depression. Through it all, she has found the strength to keep moving forward by remembering how far she has already come.
"When I look back I can understand why I had to go through these things in my life so that I could become who I am today. There have been a lot of things that have gone on in my life and through all of it, I've learned to just take it one day at a time and believe that things will get better," Sherry said.