Help a woman reclaim her life
The COVID-19 Pandemic has closed many treatment facilities and ceased in-person recovery support meetings. Women experiencing homelessness face the additional trauma of being alone on the street.
From experience, we know that single women and women with children are being hardest hit.  In the U.S., 47% of women experiencing homelessness, suffer from a dual diagnosis of substance use disorder and major depressive disorder.
Your support can help us continue to be there for women and children through this crisis and after.
$15

can provide a personal care package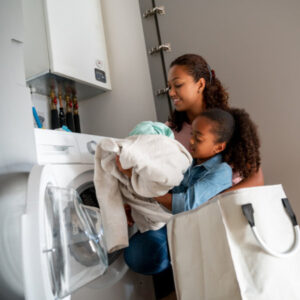 $40

can provide laundry money for 30 days
$105

can pay for one 30-day CTA/Pace Pass