Executive Director Recieves Professional Development Grant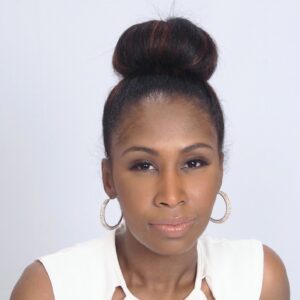 Southside Center of Hope Executive Director, Yaisa Hagood, recently received a leadership award from the Chicago Foundation for Women's Southside Giving Circle. The award recognizes Hagood's contribution to the agency and to the community at large as a female nonprofit leader. In addition to the recognition of her leadership accomplishments, the award comes with a $1,200 grant for Hagood to invest in her own professional development.  
"This is a huge honor and a much-needed resource. As a small nonprofit we don't allocate dollars for professional development. I am always looking for opportunities to develop my existing skills and learn new skills but I often pay for it out of my own pocket so I am incredibly grateful to have this grant as a way of funding some of the education I will receive this year," Hagood said.  
The Chicago Foundation for Women invests in women and girls across Chicago as a way of building strong leaders and improving communities for all while operating under the core principles of equality, empowerment, diversity, collaboration, and integrity. 
Hagood's leadership award was given by the Southside Giving Circle, an initiative from the Chicago Foundation for Women that specifically looks at women and nonprofits that are making an impact on the southside of Chicago. As a grant recipient, Hagood and Southside Center of Hope now have access to a network of resources and leadership training opportunities from the Chicago Foundation for Women. 
"It's beyond just the initial funding because we do try to build up a network of our grantees, giving circle members, and the community at large. As a foundation, we want to uplift and amplify the voices of our grantees and the community they are serving," said Christina Córdova-Herrera, director of communications for the Chicago Foundation for Women. 
With most in-person learning opportunities on hold due to the COVID-19 pandemic, Hagood is still deciding what she will use the $1,200 for this year. She said that she believes training in nonprofit finance would be helpful considering the transitions our agency is currently going through and that she would also consider taking courses to become more knowledgeable in addiction counseling. 
"Nonprofit leaders wear so many hats and often there are things you're required to work on that may be outside of your specific skill sets and experience. It is great to be able to receive continued education so that you can develop and grow in the organization and prepare yourself to address any challenges that may arise," said Hagood.