Introducing The 2021 Young Professionals Board
In January, Southside Center of Hope offically established it's Young Professionals Board with 13 founding members. Together, the group will work to increase brand awareness for the agency while fundraising and engaging residents, staff, the board of directors, and alumnae in community building activities.
Introducing the 2021 Young Professionals Board Members;
Blaire Theurekauf, Chairperson, Associate Attorney at Best, Vanderlaan & Harrington
"I joined the Southside Center of Hope's Young Professional Board because I wanted to be a part of an organization that supports women by helping them overcome adversity and build a strong foundation to successfully advance in today's world."
Syd Rotham, Vice-chairperson, Founder of The Camila Foundation
"Southside Center of Hope is a lifeline for femme community members who are struggling. I wholeheartedly believe in the center's mission of recovery, empowerment, and self-sufficiency- I'm so happy to have the opportunity to support that mission in my hometown."
Chimene Granados, Treasurer, Associate Attorney at Schiller DuCanto & Fleck LLP
"I'm excited to be part of the Young Professionals Board so that I am able to use my skills and experience as a family law attorney to give back to this community."
Kelsey Teegan, Secretary, Senior Development Manager at Towers of Excellence
"I am excited to be part of the SSCOH Young Professionals Board and work with like minded individuals for a cause we are all passionate about. I love to help women and families be able to reach their full potential and I am honored to volunteer for an organization with such a great and rewarding cause."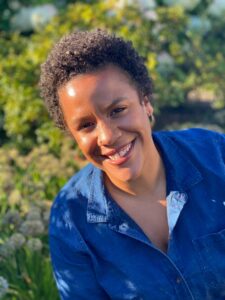 Janine Shoots, Experience Design Analyst at Slalom Build
"I wanted to join the Young Professionals Board because I'm hoping to develop my leadership skills and offer my design skills to have meaningful impact in my community."
Enya Callanan, Field Support Specialist at Maxium Healthcare Group
"There's so much to look forward to with being a part of the Young Professionals Board. I'm excited to connect with the members within the board and collaborate together to better serve the community and the SouthSide Center of Hope.
We are lucky enough to be able to watch the board grow and evolve to better fit the needs of the Center. Most importantly I want to best fit the needs of the women. "
Kelsey Goodwin, Program Manager at Law School…Yes We Can
"I joined the SSCOH Young Professionals board to spend time giving back to communities in Chicago I care about. I strongly support the mission of SSCOH and I am looking forward to being involved with the Young Professionals Board for years to come."
Courtney Mahan, Sales Manager at Hyatt Hotels Corporation
"I'm excited to be a part of the YPB to create synergies between women, recovery, and the community. Understanding the root of the challenges we face at SSCOH and linking practical solutions and companies together to cultivate change is what drives me."
Ida Kutcheko, Development Project Specialist at the American Organization for Nursing Leadership
"The depth of Southside Center of Hope's work is critical for many women in Chicago. I am privileged to be a part of the board in supporting not only their mission, but those they support."
Kristin Hamb, Business Strategy Manager at the Federal Reserve Bank of Chicago
"As a Chicago native, I'm passionate about doing all I can to help our communities thrive. I joined the SSCOH Young Professionals Board as a way to give back and I'm excited to support all the residents as they connect to their higher power and purpose."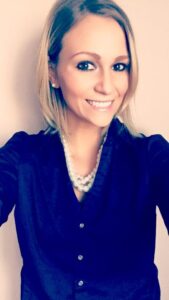 Paulina Remiasz, Human Resources Director at NuMark Credit Union
"I am excited to be on the Young Professionals  Board because I truly want to be able to make a difference in the lives of women that are battling addiction. I also want to bring awareness to mental health and be a part of allowing women to break free from addiction and go on to lead successful, happy lives. "
Alexis Williams-White, Eligibility Clerk for the Chicago Carpenters Union
"I wanted to join the Young Professionals Board because I wanted to give back to my community and help people. I believe that women are the most effective people in the world. I want to be part of something that's bigger than me and I want to help women and children in need. Everybody has tough times and I want to help people through those hard times. I'm honestly excited about everything because this is our first year and I know everyone on the board want to make it the best ever."
Devin Tracey (not pictured), Primary Counselor at Above & Beyond Family Recovery Center
"I am excited to be a part of this board because it gives me an opportunity to directly advocate for the improvement of mental health and recovery services in our community with a recovery center I believe in."